Helena Hamfest 2021
Change of location!!!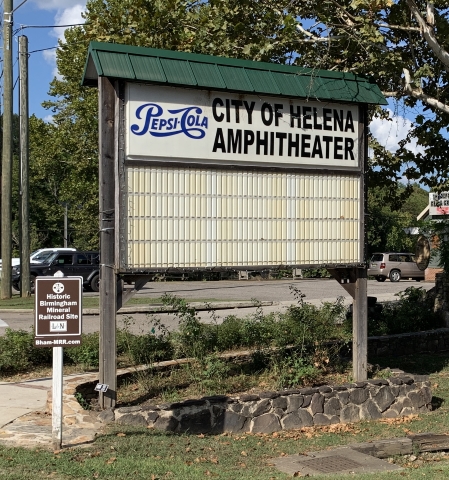 Returning to our roots: Helena Hamfest 2021

Saturday, October 9th, 2021, 8:00 am to 12:00 pm
Due to flooding, the original location of our Hamfest is now under six feet of water. We were forced to either do a completely maritime hamfest, or change location. Since our club president still hasn't completed recovering the seats of his pontoon boot in rich corinthian leather, we are forced to move the location.
The new location is:
Joe Tucker Park, 274 Tucker Road, Helena, AL 35080.
Just follow the road around to the back of the park, you'll see our club banner hanging up.
Due to the ongoing restrictions from Covid, we have decided to make this year's hamfest a simple event, and return to our roots as a tailgate event.
As such, we have decided to keep things simple. This year we won't have any amenities, such as food, tables, etc, but neither will we have any admission or vendor fees.
For the 2021 Helena Hamfest we will have:
No admission fee
No vendor fees (bring your own table and chairs)
No food (there are 3 restaurants within walking distance
No VE testing (see the W4SHL website for details on the next session)
No door prizes
Free parking
Plenty of fresh air
The great outdoors
Sunshine (we hope)
And visiting, at a safe distance of course
This year we'll follow a value for value model. If you found value in this years Hamfest, whether from the equipment you sold, new gear you purchased, or just the fun in visiting with other hams, swing by the SCARC table and leave a donation.
Be aware that while you can arrive early, the park doesn't open until 7 am. We're scheduled to end at noon, although no one is going to kick you out if you stay later, so feel free to hang around and visit as long as you wish.
---
Even though we are outside this year, we still want to remind people to follow the safe distancing and mask rules.
Please note: Everyone attends at their own risk!
If you feel you are at risk or around someone who is, while we'll miss you we'd suggest you skip the event for this year and stay home.
---
Auction
To raise money for the club this year, we have received a generous donation of a Yaesu FTM-350 R/E dual band (2m/440) radio. While this radio is technically used, the original owner took it out of the box long enough to set it up, then put it back in the box.
The radio has been tested, and is working perfectly. Below you can see pictures of the box, the radio, a shot of the radio working as well as short video. You can click on any of the pictures to see a larger version.
The auction will commence on site starting at 11:30 am. This radio sold new for $300, at the auction the minimum opening bid will be $75. All proceeds will go to benefit the Shelby County Amateur Radio Club.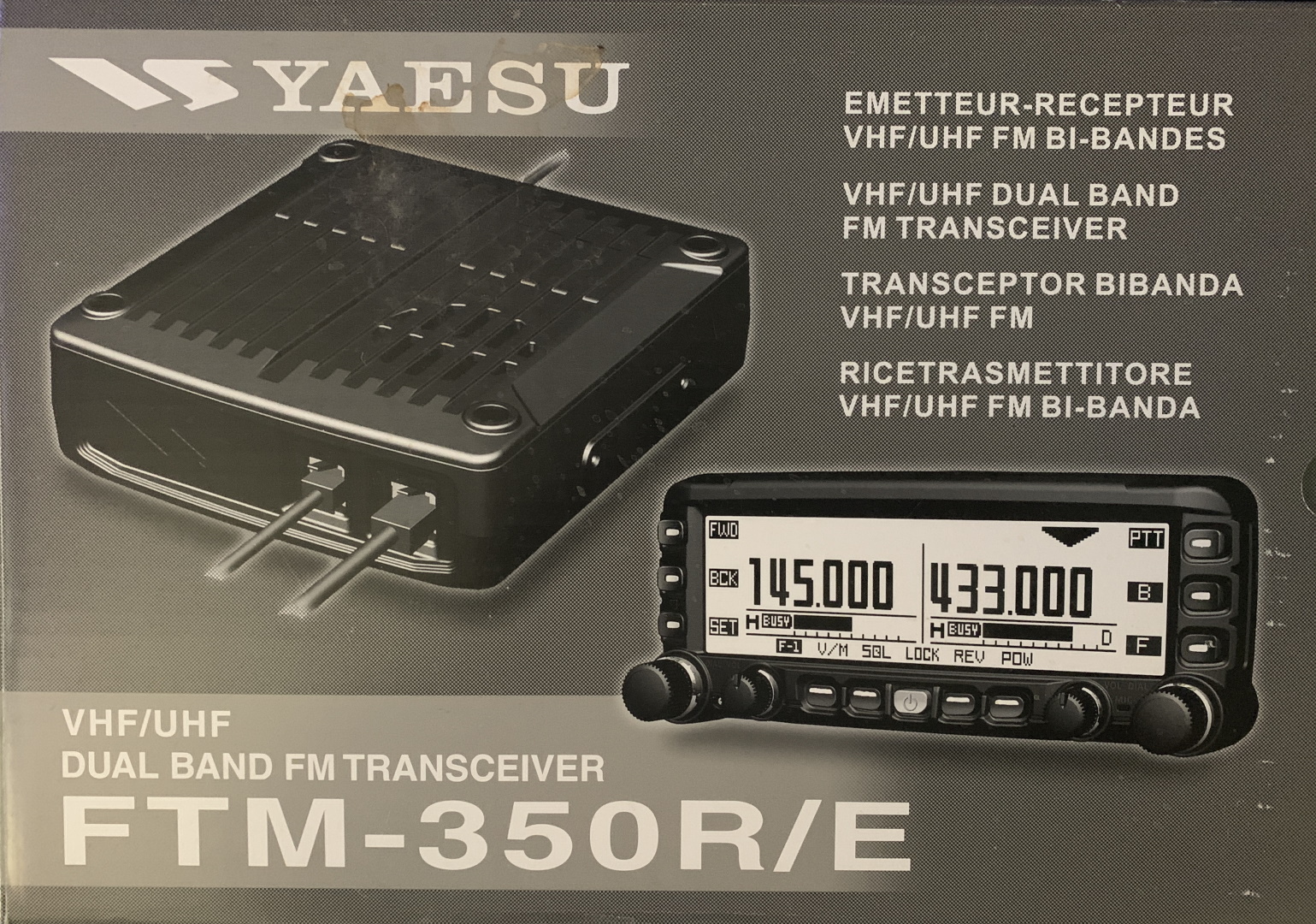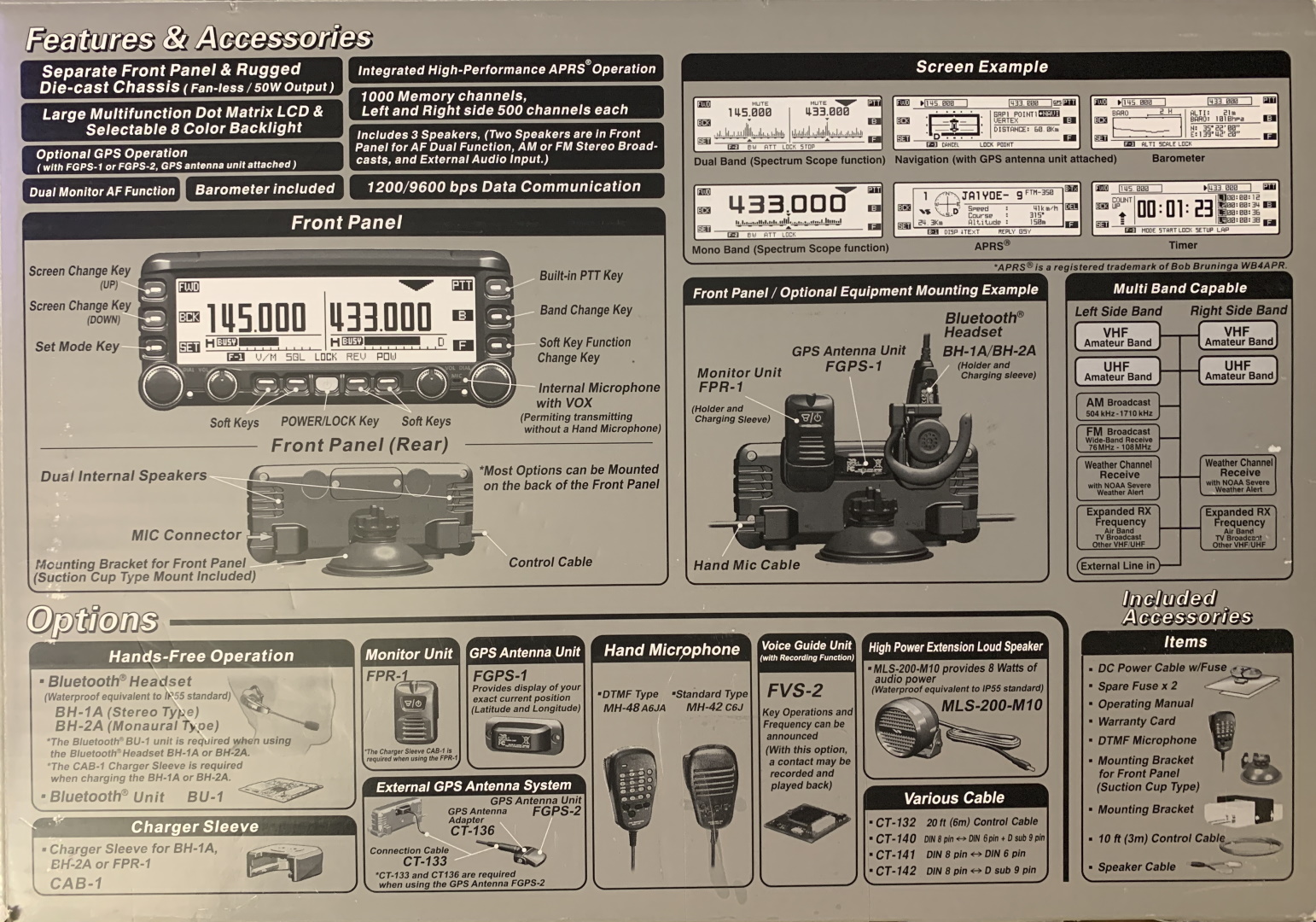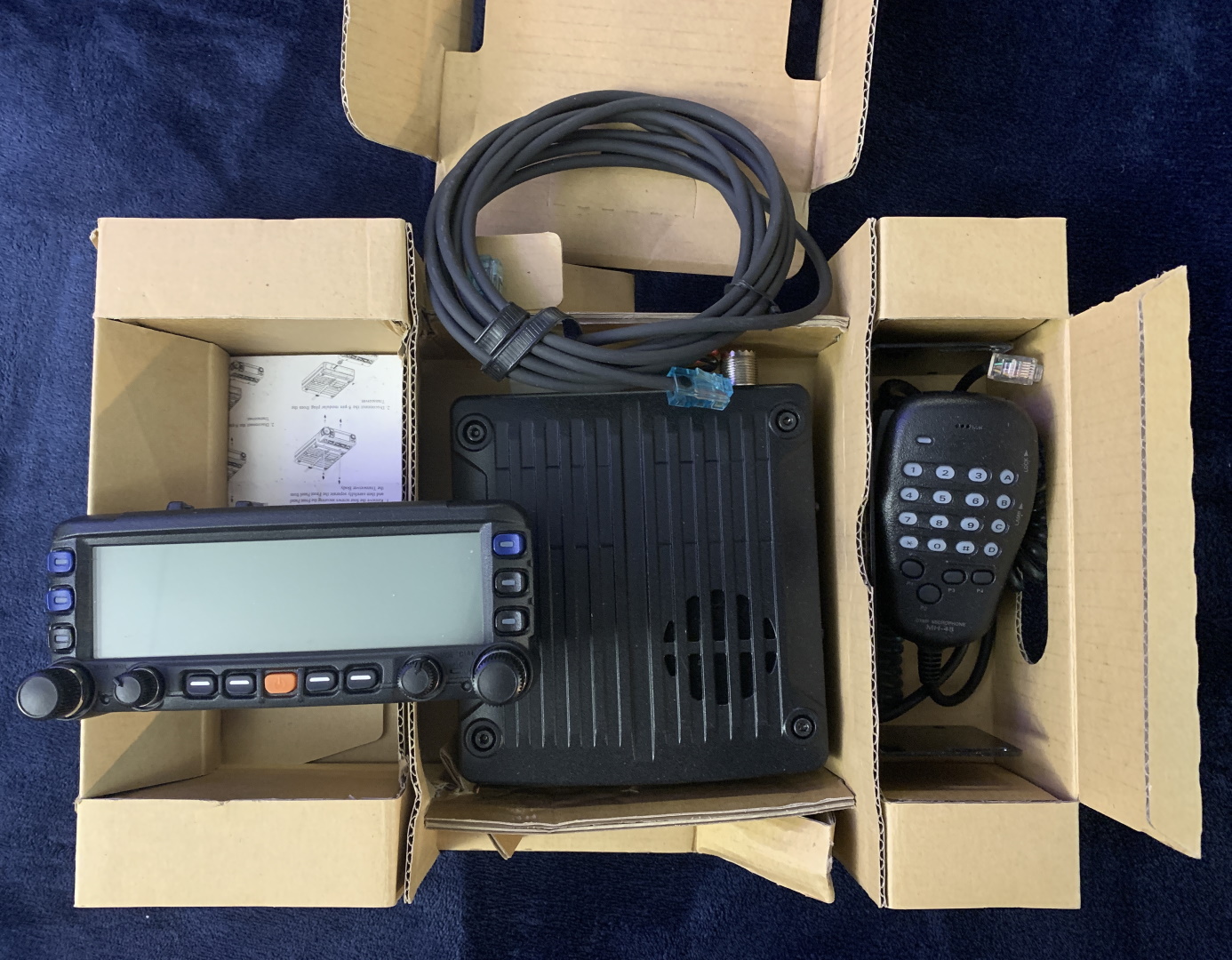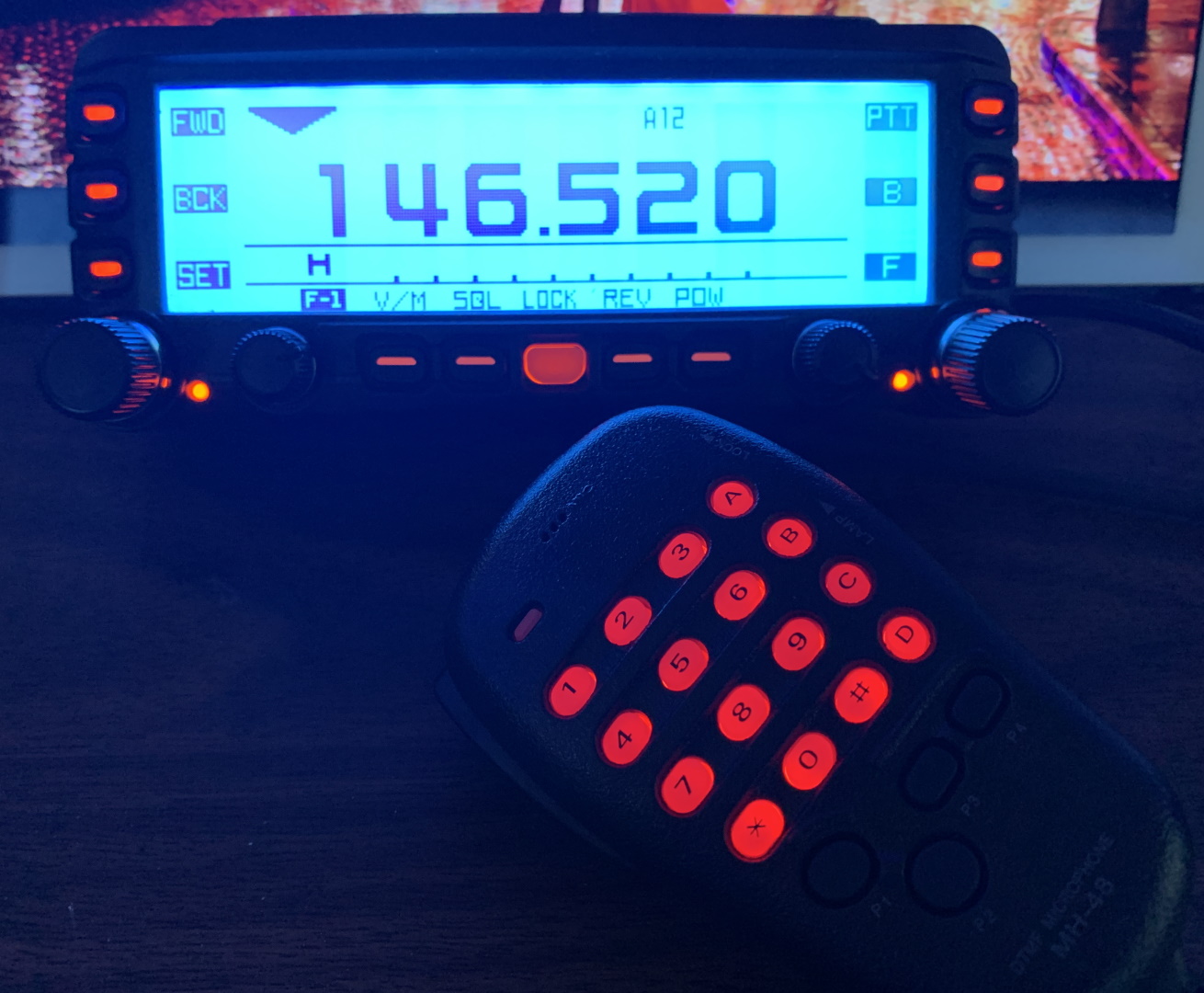 Click below to open the video in order to see the radio working.