Helena Hamfest 2022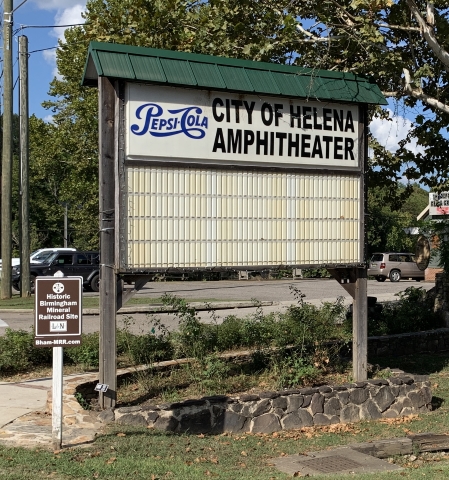 Returning to our roots: Helena Hamfest 2022

Saturday, October 15th, 2022, 8:00 am to 12:00 pm
Helena Amphitheater, 4151 Helena Rd, Helena, AL 35080

Our hamfest is in the form of a tailgate. There is no admission fee, or fee to setup a table to sell goods.
For the 2022 Helena Hamfest we will have:
No admission fee
No vendor fees (bring your own table and chairs)
No food (there are 3 restaurants within walking distance
No VE testing (see the W4SHL website for details on the next session)
No door prizes
Free parking
Plenty of fresh air
The great outdoors
Sunshine (we hope)
And visiting, at a safe distance of course
This year we'll follow a value for value model. If you found value in this years Hamfest, whether from the equipment you sold, new gear you purchased, or just the fun in visiting with other hams, swing by the SCARC table and leave a donation.
Be aware that while you can arrive early, the park doesn't open until 7 am. We're scheduled to end at noon, although no one is going to kick you out if you stay later, so feel free to hang around and visit as long as you wish.
---
Even though we are outside this year, we still want to remind people to follow the safe distancing and mask rules.
Please note: Everyone attends at their own risk!
If you feel you are at risk or around someone who is, while we'll miss you we'd suggest you skip the event for this year and stay home.
---